[Back to the top of fun stuff]

Remember those tiny Estes rockets? Well, they've grown a little bigger! You can learn more about this way-cool hobby by following the links below, or scroll down and check out some of the great organizations you can join.



---
My own rocketry activities...



Check out some of my photos from the Black Rock desert.



In 1997, I achieved an altitude record (18,110 ft).



In 1998, I broke my previous altitude record (23,689 ft).



Black Rock after dark: check out my night photos, including night launches.
---
Rocketry organizations you should check out...



The Tripoli Rocketry Association is a national organization dedicated exclusively to High Power Rocketry. Membership includes a subscription to a cool magazine, "High Power Rocketry".



The Association of Experimental Rocketry of the Pacific (AERO-PAC) is one of the many "prefectures" (a local subgroup) of Tripoli. AERO-PAC members are spread across Northern California and Nevada. We fly our rockets at the magnificent Black Rock desert, usually three times every summer.



The Livermore Unit of the National Association of Rocketry (LUNAR), near the San Francisco Bay Area, is an excellent local club, mixing both small models and larger High Power rockets. This is a great place to learn new things and gradually work up to larger stuff.
---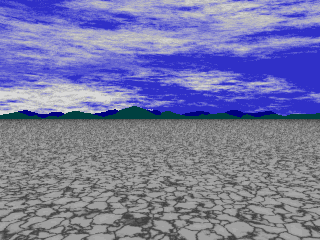 My computer-generated rendition of the Black Rock desert,
created using POV-Ray 3.00e.


[Back to top]
[Back to the top of fun stuff]
[Back to home]